Description
T-shirt Haute-Loire Design
This t-shirt has a sleek design and is only available in black. The shirt is made of Fruit of the Loom, and is made of 100% cotton and has a straight fit. All sweaters are printed in France.
Size guide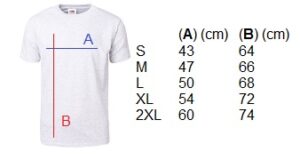 For maintainance advice please follow this link.